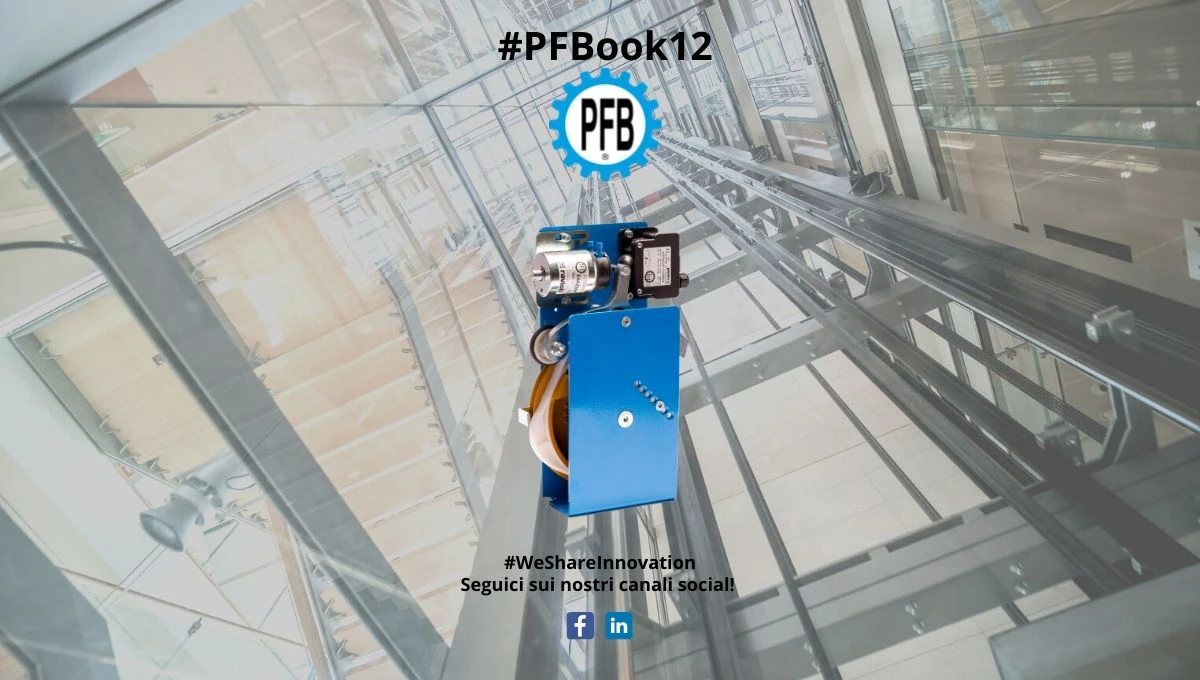 What is the overspeed governor?
The overspeed governor is the heart of any lift system. It is the safety device that is activated if the speed of the lift is exceeded, ensuring the safety of people inside.
How does it work?
If the lift car exceeds its nominal speed (until the tripping speed is reached) during the ascent or descent, the overspeed governor engages and triggers a safety gear on the governor's cable, which is located in the lift car. The car stops and is held by the guides.
Therefore, the governor is a crucial and indispensable product for passenger safety.
Is it compulsory?
Yes, the European directive EN 81 20/50 requires the use of an overspeed governor on ropeways.
PFB overspeed governors.
PFB offers a wide range of monodirectional and bidirectional overspeed governors. Our customers are multinationals, installers, retailers and maintenance companies.
The quality of the PFB governor is recognised worldwide.
The latest report revealed that our defect rate is the lowest ever, less than 0.03% out of all orders shipped.
What is the average lifetime of a overspeed governor?
It is not possible to define the lifetime of a PFB overspeed governor. Many overspeed governors supplied by PFB between 10 and 20 years ago are in perfect working order.
A prime example of the duration of our products is our R1 governor, which has been functioning for 33 years (1986 to 2019).
It is surprising that this R1 was not discontinued because it was not functional, but because it no longer complied with the regulations.
When does the overspeed governor have to be replaced in my building?
The overspeed governor in your building must be replaced if it is worn to such an extent that the safety of the entire system is compromised or if it fails the function test. It may also need to be replaced if the limiter is not correctly identified by a label in accordance with the regulations.
Renovated lift. Do I have to replace the overspeed governor?
When an old lift is modernised, the overspeed governor must be replaced with a new one if the previously installed one does not comply with European standards.
Which overspeed governors does PFB offer?
PFB offers awide range of monodirectional and bidirectional governors that satisfies a large range of rope and pulley's diameter.
Bidirectional:
LX150 N.S: up to 2,34 m/s; T.S: 0,21-2,70 m/s | rope Ø 6-6,5 mm
LX180 N.S: up to 2,17 m/s; T.S: 0,25-2,50 m/s | rope Ø 6-6,5 mm
LK120 N.S: up to 1,77; T.S: O,28-2,04 m/s | rope Ø 4/6-6,5 mm
LK200 N.S: up to 1,77 m/s; T.S: 0,28-2,04 m/s | rope Ø 6-6,5 mm
LK250 N.S: up to 1,74 m/s; T.S: 0,32- 2,00 m/s | rope Ø 6-8 mm
LK300 N.S: up to 2,93 m/s: T.S: 0,40 - 3,37 m/s | rope Ø 6-8 mm
LK315 N.S: up to 2,81 m/s; T.S: 0,40-3,24 m/s | rope Ø 8-10 mm
R1LR N.S: up to 2,23 m/s; T.S: 0,41-2,57 m/s | rope Ø 8-10 mm
Monodirectional:
R1 N.S: up to 2,23 m/s; T.S: 0,41-2,57 m/s | rope Ø 8-10 mm
R1 200 N.S:up to 1,83 m/s; T.S: 0,30-2,11 m/s | rope Ø 6-6,5 mm
R1 250 N.S: up to 1,83 m/s; T.S: 0,31 - 2,25 m/s | rope Ø 6-8 mm
R3 N.S: up to 1,24 m/s; T.S: 0,48-1,43 m/s | rope Ø 6-8 mm
R5 N.S: up to 1,55 m/s, T.S: 0,24-1,78 m/s | rope Ø 6-6,5 mm
R6 N.S: up to 2,09 m/s; T.S: 0,44-2,40 m/s | rope Ø 6-8 mm
R10 rope clamping N.S: up to 2,35 m/s; T.S: 0,50-2,70 m/s | rope Ø 8-10 mm
R12 rope clamping N.S: up to 4,00 m/s; T.S: 1,00-5,06 m/s, rope Ø 8-10mm